Hello everyk
Hello everyone, I'm in Switzerland and a little late to let you know that THE ORIGIN OF HUMANITY — subtitled WHAT CAN BE DENIED ONLY BY CONFIRMING IT — is finally available (since March 13 this year) from Books on Demand: https://www.bod.de/buchshop/the-origin-of-humanity-beat-schindler-9783739247373.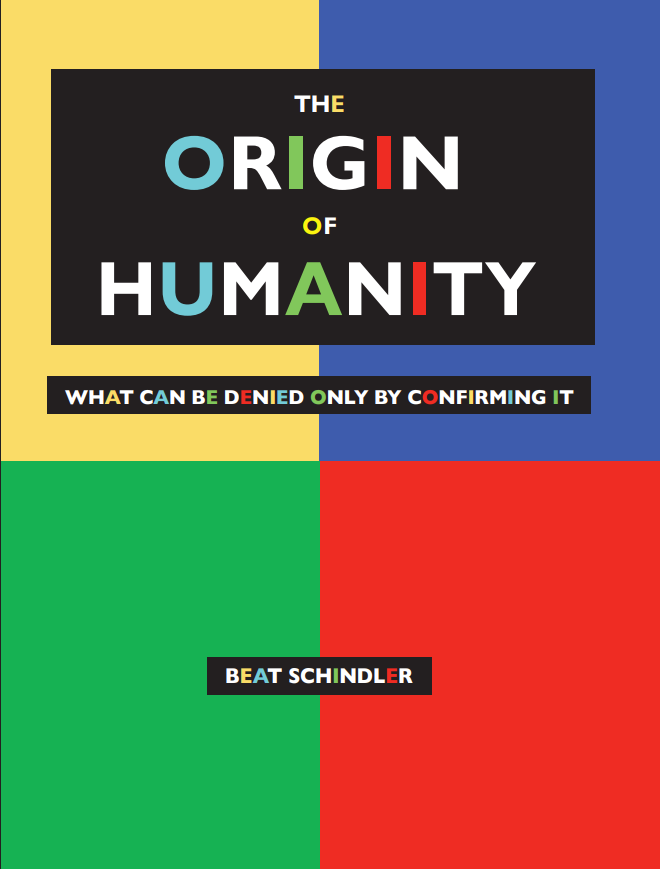 Based on the fact that humanity is a word, for the first time ever, I recommend the paperback for €36.00, however,it is of course also available in ebook format for €14.99.
If you're interested in how it all began and how we (humans and humanity), have come about, THE ORIGIN OF HUMANITY will be well worth your energy and time.
Both versions of the book are also available from Amazon — look for "Beat Schindler Origin of Humanity" — or from local book stores wherever you are.
The paperback-price may differ because regional conditions may apply, but the Kindle version should be identical, respectively $14.99.
Either way, happy reading!