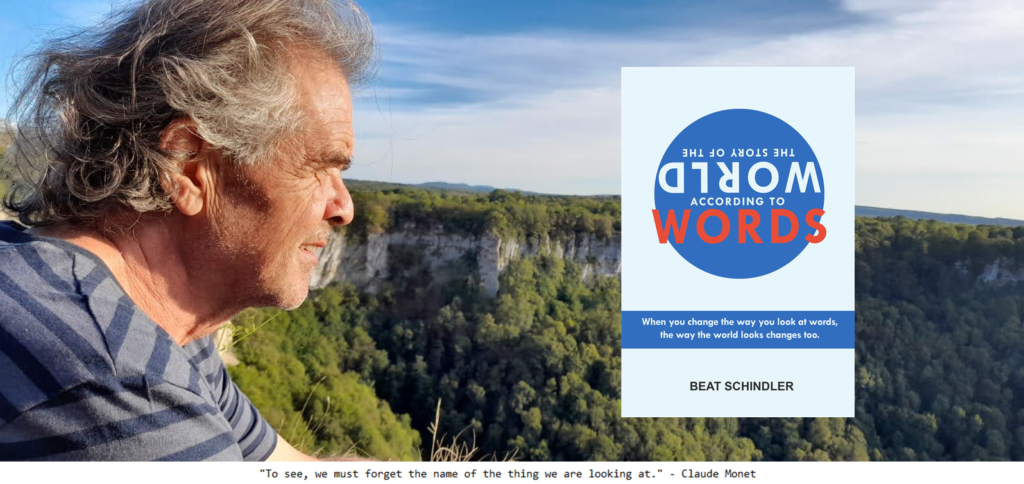 Beat Schindler
Dedicated to helping others unlock words' magic and their power.
When you change the way you look at words,
the way the wor(l)d looks changes too.
Human, simplification strategist, creator Creator of Schindler's Word and author of The Story of the World According to Words, Last Train to Simple, Spontaneous Action, and Zigzagging to Blogville, Beat believes in a better world and our ability to make it so.