Out of the blue, back in 2016, it suddenly saw that humanity could be a word.
Now seven years and many doubters later, the proof is in the pudding. This I know beyond the shadow of a doubt from personal experience, the only source of knowledge there is,
Humanity can be denied only by confirming it — a word.
Typical of words, including humanity, is that in the wordless world, words and humanity don't exist for self-evident reasons, but in the wordful world, a word couldn't be anything else if it tried, and everything you can think, feel, hear, touch, smell, taste, or see, and everything else you have a word for it, and everything you have another word for, is beyond the shadow of a doubt, a word.
Now I no longer see the point in tarting up that I'm passionate about the origin of both words and humanity. After all, the two events are identical. If it wasn't for words, humanity wouldn't exist.
I reside in a country where being the author of posts about the origin doesn't get me silenced or cost me my life, and I know of course that everybody wished that all governments would love their children, too, but I also know that everybody knows the state the world is in.
Long story short, in the seven years since 2016, I've searched every crook and cranny for what the famous word-users have said or are saying inspirational about words, and I have collected and stored it for you to enjoy, if so inclined, in Word Quotes Worth Reading Twice.
What have words got to do with humanity?
In the beginning is the word. It's a fact that can be denied only by confirming it.
Without words in the beginning, humanity wouldn't exist.
So there.
What have words got to do with words?
"Using words to talk of words is like using a pencil to draw a picture of itself, on itself. Impossible. Confusing. Frustrating." – Patrick Rothfuss

"What a word means, a sentence cannot say." – Ludwig Wittgenstein
Because I agree with the above quotes 100%, I have written a book about both origins — the origin of words and the origin of humanity — the same event as far as humanity is concerned, instead.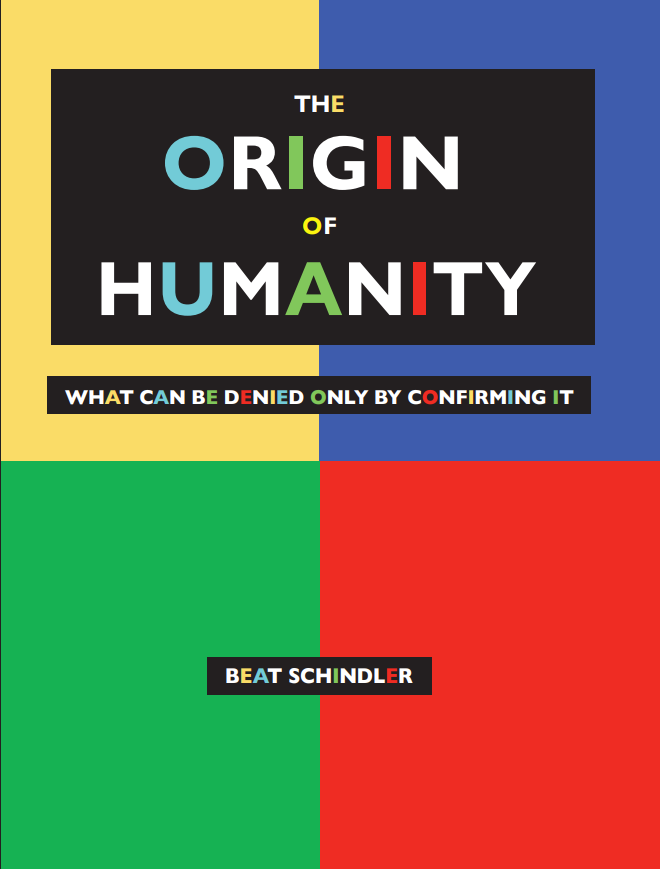 Now available for purchase at BoD as well as at Amazon.
PS.
Understanding words is never a question of quantity. There are always those who understand and those who don't.
But on one thing, my friend, I give you my word. When you change the way you look at words, the world changes.