Unlocks your POTENTIAL
CERTAINTY in an uncertain world
Helps you PERSONALLY/PROFESSIONALLY
An ACTIONABLE guide
The rest is technique
Change the world without having to wait for the world to change first
Money back guarantee
INVEST in anything less? WHY bother?
Sunday, October 1st, 2023, from 10:30 – 17:30
with 90 minutes in between for lunch, at
Der ORT | Marktgasse 34 | 2502 Biel-Bienne
The cost of Limitless Opportunities is CHF 99.00
If you purchase before September 25, you are eligible
for the early bird discount of CHF 75.00 only.
"Effective and rewarding. After umpteen self-help books and some self-healing, along comes THE ORIGIN OF HUMANITY. Down to earth, practical, simple, an easy and quick reading with great and lasting results if applied. A fabulous train of thought. Nobody does the trick for us. We all have to do it ourselves but who wants to pass up on this simple and quick? Try it and your life will change instantly."
"Great insight on the origin of humanity! In the beginning is the word! Beat has a way to capture you with fabulous tidbits of wisdom and teach beautiful lessons. Truly a book to keep on your bookshelves. Check it out for it may change your view of how it all began. Thank you Beat for writing this very wise book!"
"Perfect reading to inspire you! Simply put and so worthwhile, perfect reading to inspire you to move forward with a new outlook on the origin of humanity that makes what I used to believe obsolete. THE ORIGIN OF HUMANITY lives up to its name, with a wealth of information in an uncomplicated way to achieve your goals. Thank you, thank you!"
"A read that packs a punch! We all respond to the stories told at school, whether they happened or not and whether they are made of truths or of lies. Too many people make the mistake of getting stuck in doing as they are told in their youth, understanding almost nothing of the words, and only a few of us spend much time wondering why the world is the way it is."
"Simple and precious! What I loved about THE ORIGIN OF HUMANITY is the simplicity and the ease of reading, and the fact it contains great analogies and illustrations to drive the points home. Behind every horizon there is always more to see. A lot of simple and precious nuggets of wisdom and fresh insights."
"Words of power! The simplest ideas are always the best ideas! A book that can change your point of view by learning about the importance of words… what words are, do, and have. Get on board, enjoy the enlightening power of in the beginning is the word, but never forget to read THE ORIGIN OF HUMANITY for yourself."
"THE ORIGIN OF HUMANITY is a profound book of how it all began. A new model that replaces the old. It's that good Not only is it worth the time it takes to absorb what the book contains, but you will want to re-read it again until becomes second nature. But that's not all. Everyone can adapt it to their personal journey, and if you're interested in what revolutionized evolution, then purchase this book!"
"A gem of a book! Wisdom that I have always known but paid little heed to Now acting on it in a structured way. Seeing opportunity. With mindfulness. Sometimes this lesson takes years to learn. Had I known, and had I employed my words, freedom, and ability to respond in my thought process back then, perhaps I would not have so many regrets now."
"Finally, a book that works! I've read dozens of self-help books before, but THE ORIGIN OF HUMANITY is the simplest and most powerful self-help book I've ever come across! Truly a great work. Exclamation marks don't do it justice. Inspiring, provocative, eye-opening, life-changing, and funny, too. A super-duper fantastic book I can instantly remember. For that alone, it is simply amazing. I absolutely, unreservedly, recommend it to anyone, beginner or advanced.
Participants will receive a book & certificate free of charge (included in the price of the seminar)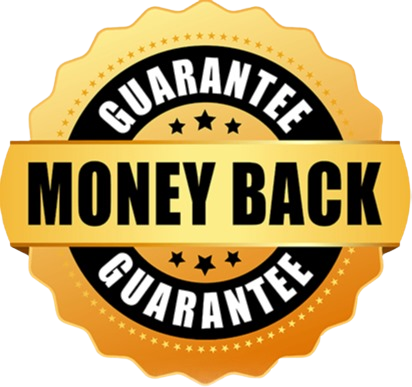 Your satisfaction is guaranteed – we offer a money-back guarantee if the seminar doesn't meet your expectations.
Beat Before Words vs. Beat After Words
Before Words
Grows up in Biel-Bienne, Switzerland.
Travels the world.
Corporate career throughout France, Germany, the UK, and the USA.
Decides not to die an employee.
Reads 1000's of books/articles, learns at seminars, works and studies with Tony Robbins, Dan Kennedy, Mike Dooley, and numerous other coaches, so you don't have to.
Degrees in business administration, project management, and finance.
After Words
Today
The author of THE ORIGIN OF HUMANITY.
Infinite Possibilities-certified trainer.
Help myself and other passionate, creative people to limitless opportunities.
Committed to making your dreams come true.
PS. Not sure what your next steps are? Schedule a free call with me.