The origin of feel
Feel has fascinated the word-users ever since one of our ancestors described with feel what s/he saw for the first time 750 years ago.
We do not know what our ancestor described. The reason is simple. The witnesses are gone and the English dictionary hadn't been invented yet.
I'm talking about the word-users as opposed to the wordless.
Because to the wordless — also known as nature — feel doesn't make any difference as they don't use words for self-evident reasons.
That said, when feel was invented 750 years ago, this happened just 0.00002% of the total 4,650,000,000 years ago when Earth was invented.
Put differently, feel didn't exist during the first 99.99998% of Earth-Time.
How in the world did nature — the wordless — exist without it?
This is just 1 of the 1,001 questions remaining.
If you know the answer, please let me know.
Mystery
750 years later, in 2023, everybody can of course look up the origin of feel, its use, and how it is spelled on their smart phone thanks to the internet.
But all else is among the 1,001 open questions that remain shrouded in mystery to this day.
Among them, what feels, and why?
What feels, and why?
Sure, one of our ancestors invented feel.
But does that mean we are the only specie that feels?
If so, does it mean that nature — the wordless…
…don't feel?
All will be revealed in an upcoming post.
In the meantime, if you have any idea or even know the answer, thank you for letting me know in advance.
How it all began
The mystery of feel gets us back to how it all began.
In the beginning is the word.
Though the word is in the beginning, it doesn't describe the world.
The word describes only how each word-user sees the world, and so it is with feel.
Feel is no exception
0.00002% of Earth-Time ago, when feel was new, how many varieties did its inventor offer to its word-users?
We shall never know for the dictionary hadn't been invented yet and the witnesses have died.
What we do know is that feelings have been around for thousands of years.
Though much water has gone under the bridge since, we still describe feelings in much the same way as the Greeks described theirs 2,800 years ago — comedy, tragedy, and drama to name a few.
The gods have different colors and genders and have been renumbered, renamed, and remade, but how we describe feelings today remains unchanged.
I don't know about you, but I find this suprising.
Be it as it may, thanks to the contstancy in feelings, as opposed to the inconstant gods, we still know what feelings have been felt 2,800 years ago.
Strangely enough, we may feel our feelings are ours. That only goes to show how wrong feelings can be.
Feelings are in fact everybody's.
Feelings are shared.
It's been that way since before the invention of words 13,750 years ago.
More than anyone can feel
In 2023, there are more feelings on offer, with more added as we speak, than any word-user can feel between birth and death.
Instead of letting you get pulled down in yet another rabbit hole of more than anyone can handle, remember what counts.
The important
The only important feeling are good and bad.
Feel good, or bad.
By the end of the day, that's all that counts.
Before you go to sleep, forget the rest.
You'll be happy you did on the morrow.
Good versus bad
You need a new feeling only if you're unhappy now.
If you feel serene every time you wake up, you'll never need another feeling.
Feel the weight off of your shoulders?
(Feeling) good is better than (feeling) bad for several good reasons.
When it's time to decide between feelings and logic, feelings almost always win.
Your feelings aren't decided by what's going on without you.
If that were the case, all word-users would feel the same.
Your feelings are decided within you.
It's what you feel, not what you think, that determines what you pursue and what you avoid later today.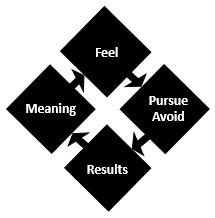 We buy on feelings and justify with logic.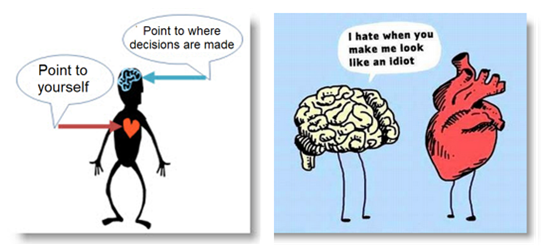 What you feel is in the beginning and at the end of each of your stories, and the cycle begins anew.
Decide
Decide once and for all what you want to feel about anything and any event.
By that I mean what you feel or may feel about the world, the state the world is in, you, life, your life, circumstances, accidents, surprises, sailing, shipwrecks, freedom (or the lack thereof), other word-users, worries, crises, and whatever else you can think of.
Come rain or shine, anything at all.
Then decide.
Once and for all is more important than the decision.
Decide to feel eager for the moment, optimistic for the future, confident in that you are exactly when and where you are for more good reasons than you can imagine. The feeling that precedes breakthroughs, conquests, and euphoria. The feeling that makes dark days lighter and light days brighter.
Yes! That feeling, the feeling of serenity.
Well, what are you waiting for?
It doesn't just come to you because you ordered it.
You must give it to yourself.
No other word or word-user can do it for you.
The fast track
Decide to feel serene before you need it, ahead of time.
In the evening, decide to feel serene tomorrow.
Instead of planning your days by what to do, plan your days by feeling serene.
Avoid word-users that feel great by making others small.
Repeat twice daily.
Should what you feel now differ from what you wish to feel by the end of the day, simply feel the end of the day now.
Takeaway
I'm not saying that feelings should be the purpose of existence.
All I'm saying is give feelings a chance.
If you don't trust your feelings, who will?
Don't forget
Feelings are among the greatest ever inventions.
Feelings serve knowing what's going on within you and without you.
Thinking (about) feelings is a poor substitute for feeling, and if feelings were to be understood, they'd be called understandings.
The only time feelings are felt is now. Waste your nows but don't waste your feelings.
Want to know what you feel? The answer will always come faster than you can ask the question from within.
Who decides what you feel? If not you, you know what you must do.
You can change your feelings as often as you like.
It's easy to do which explains why many word-users do it several times a day, but don't let that be your guide.
Feel serene all the time.
Be the master of your moments.
PS.
If you suffer from feeling depressed, you must seek professional help. It is hard to get out of depression on your own. Only your doctor can give you medical advice, for which this post is neither qualified nor designed.