Hi you all, my name is Beat Schindler, in Switzerland, and a little late in letting you know that THE ORIGIN OF HUMANITY — in English — subtitled "WHAT CAN BE DENIED ONLY BY CONFIRMING IT", is finally available — since March 13 exactly — from Books on Demand: https://www.bod.de/buchshop/the-origin-of-humanity-beat-schindler-9783739247373.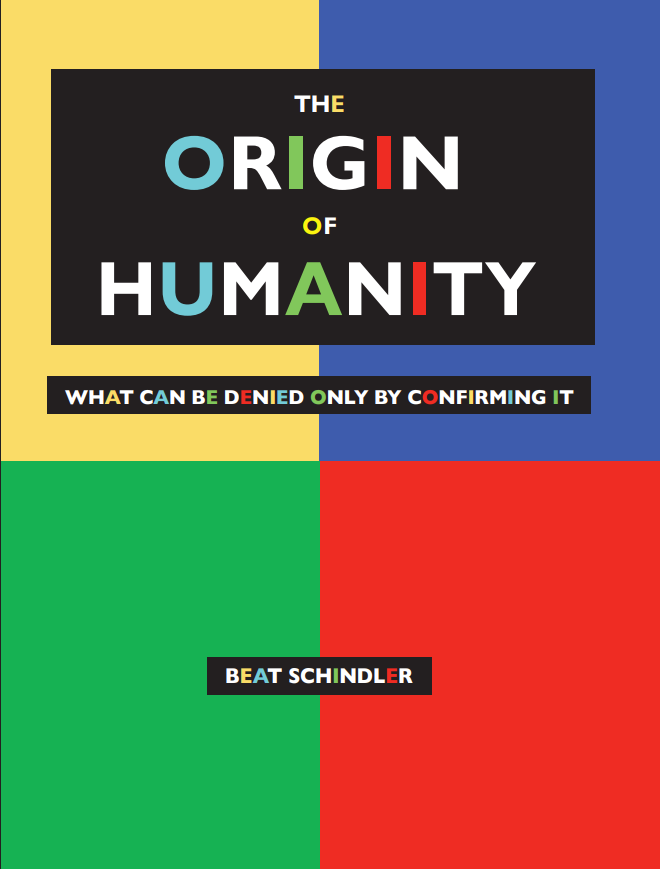 Biased, I recommend the paperback for €36.00, but it is of course also available in ebook format for €14.99.
The book is for the first time based on the fact that humanity is a word.
If you're interested in how it all began and how we — humans and humanity — have come about, THE ORIGIN OF HUMANITY will be well worth your energy and time.
Both versions of the book are also available from Amazon — look for "Beat Schindler Origin of Humanity" — or from local book stores wherever you may be.
The paperback-price may differ because regional conditions may apply, but the Kindle version should be identical, respectively $14.99.
Either way, happy reading!