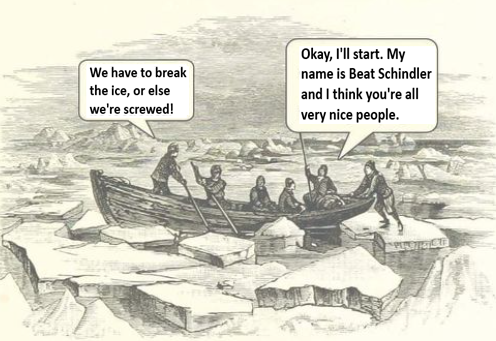 Beat (pronounced B@) Schindler is a Follow Your Bliss-coach who writes and publishes life-changing books at regular intervals.
It didn't start that way. For 22 years, he was a systems architect with the world's best company at the time, Ken Olsen's Digital Equipment Corporation, in various places around the world, followed by 12 years of solopreneurship, helping individuals and teams simplify their lives and reduce the risk of being left behind.
That is when he realized he still could not explain simple in ways the children can understand, while in the wordless world, also known as nature or the wild, simple doesn't exist for self-evident reasons.
The children ask, "What is simple?" and the adults respond, "It depends on whom you ask." What is that all about?
For the adults, that's okay because we have gotten used to it. But for the children, it is creepy as hell. If the adults don't know, then what? Who is teaching the teachers?
This led to the "The Story Of The World According To Words" (published in December 2019), to other life-changing books since, and more in the works as we speak, That's the abridged version of who Schindler is.
Keep in mind you can always contact him by email at beat@schindlersword.com