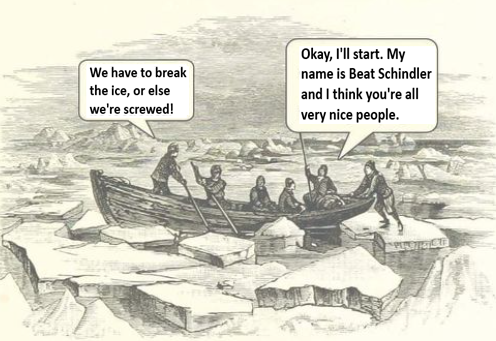 Beat Schindler is a Fresh Perspective-author and coach.
Beat is pronounced B@ and Fresh Perspective is the end product. It didn't start fresh, in fact, far from it.
His first career was that of a systems architect keen on helping sales and logistics teams simplify their work and reduce the risk of being left behind, in various locations around the world.
For 22 years, Beat was with the then-world's best company, Ken Olsen's Digital Equipment Corporation, followed by 4 years in SAP consulting. The travel was constant, the lifestyle picture book, and the pay above average. But it was also boring. By 1999, the only question on Beat's mind was: What else can you show me?
Since the first day of the new millennium, Beat has been on his own, taking care of himself and family, and a full-time writer and author of several books since 2016.
Inspired by "If you can't explain it to a 6-year old, you don't understand it yourself" (Albert Einstein), he made it his mission to find a way to explain the difference simple and complicated to children. He was about to despair when the ultimate breakthrough–in his own words, the breakthrough of breakthroughs–happened in 2019.
That is how Fresh Perspective got started, that and years of work only a fool would ask for. With hindsight, of course, that's why we do anything worth doing, don't we, because we're all fools at some time(s) in our lives.
Given what's come of it, including but not only the WORD USER'S MANUAL, a world first, it has been worth every calorie and minute.
That's the abridged version of Beat Schindler.
Keep in mind you can always contact him at LinkedIn or by email at beat@schindlersword.com